Wallace Stevens Walk
Follow the footsteps of a major American poet…
Wallace Stevens, who never learned to drive, walked to work, often composing poetry along the way. The Wallace Stevens Walk invites you to retrace the steps of the poet's imagination from his workplace, The Hartford building at 690 Asylum Avenue, to his former home at 118 Westerly Terrace.
Thirteen Connecticut granite stones mark the course of the walk, each inscribed with a stanza from his poem, "Thirteen Ways of Looking at a Blackbird."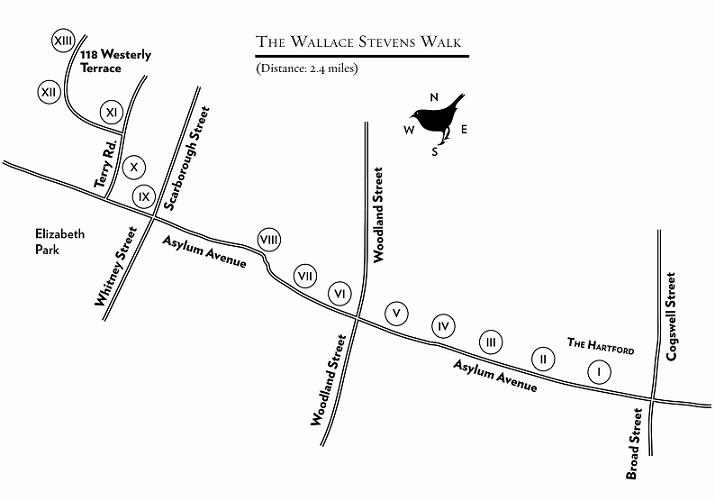 Stone I – 680 Asylum Avenue
Stone II – Asylum Hill Congregational Church
Stone III
Stone VIII
Stone IX
Stone X
Stone XII
Stone XIII – 118 Westerly Terrace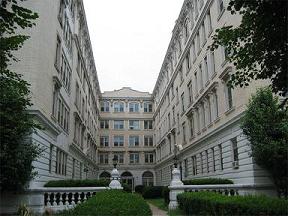 Stevens in Hartford
Stevens lived in this building at 210 Farmington Avenue from 1917 to 1924. His first book Harmonium was completed while living in an apartment in the building.
From 1924 to 1935, Stevens and wife Elsie and their daughter Holly rented the upper floor of this house at 735 Farmington Avenue.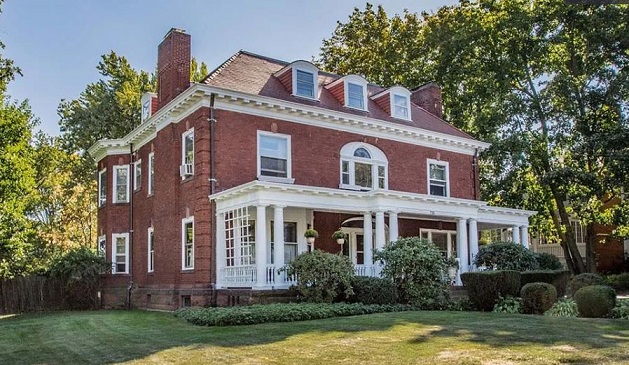 Stevens died in 1955 and he was buried in Hartford's historic Cedar Hill Cemetery located at 453 Fairfield Avenue.