Stone I – The Hartford
690 Asylum Avenue, The Hartford Insurance Company's historic building, where Wallace Stevens worked as a Vice President until his death in 1955. This is the starting point of the Wallace Stevens Walk.
(Note: Those who wish to take the walk, can request to park in Visitors Parking area behind this building.)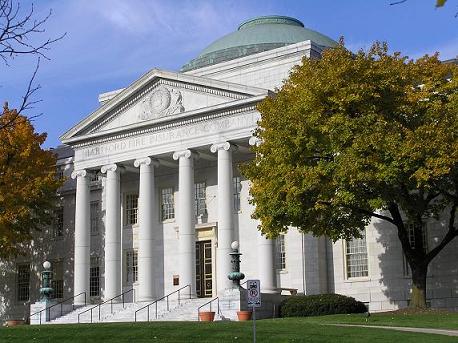 I

Among twenty snowy mountains,

The only moving thing

Was the eye of the blackbird.