Saturday, September 9, 3PM
At the Bandshell in Elizabeth Park, Hartford, Connecticut
Aaron Caycedo-Kimura and Frederick-Douglass Knowles II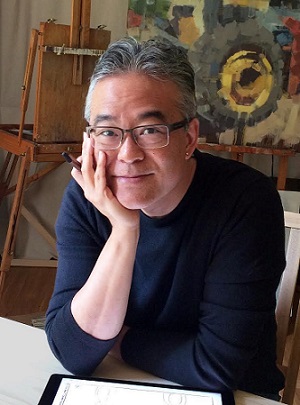 This annual poetry reading features two Connecticut-based poets—
Frederick-Douglass Knowles II is an Educator and Activist fervent in achieving community augmentation through the literary arts. He is a Professor of English at Three Rivers Community College in his native city of Norwich, CT and the inaugural Poet Laureate of Hartford. He is the recipient of the Nutmeg Poetry Award and the Connecticut of the Arts Fellow in Artist Excellence for Poetry/Creative Non-fiction. Knowles is a Pushcart prize nominee and the author of BlackRoseCity.
Aaron Caycedo-Kimura is the author of Common Grace (Beacon Press, 2022) and Ubasute (Slapering Hol Press, 2021). His honors include a MacDowell Fellowship, a Robert Pinsky Global Fellowship in Poetry, a St. Botolph Club Foundation Emerging Artist Award in Literature, and nominations for the Pushcart Prize, Best of the Net, and Best New Poets anthologies. His work has appeared or is forthcoming in Beloit Poetry Journal, Plume Poetry, Poetry Daily, RHINO, Pirene's Fountain, and elsewhere.
2023 Wallace Stevens Student Poetry Prize and Scholarship winner, Asia Hamilton, will also be invited to read a poem
Anita Durkin will give the introductions.
This reading is sponsored by the Friends & Enemies of Wallace Stevens (stevenspoetry.org) with the cooperation of the Elizabeth Park Conservancy (elizabethparkct.org).
For more info, contact: Jim Finnegan – JforJames@aol.com – 860.508.2810